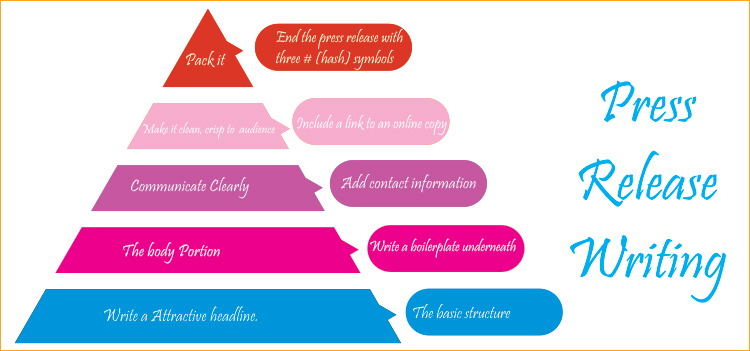 Press Release Writing
A press release, news release, media release, press statement or video release is a written or recorded communication directed at members of the news media for the purpose of announcing something ostensibly newsworthy. Typically, they are mailed,faxed, or e-mailed to assignment editors at newspapers, magazines, radio stations, television stations, or television networks.
Tom Kelleher states in his book, Public Relations Online: Lasting Concepts for Changing Media, that "given that your news-driven publics include bona fide journalists as well as others who read and report news online, the term news release seems to work better online than press release". Fraser Seitel also refers to press releases as being, "the granddaddy of public relations writing vehicles."
Websites have changed the way press releases are submitted. Commercial, fee-based press release distribution services, such as news wire services, or free website services co-exist, making news distribution more affordable and leveling the playing field for smaller businesses. Such websites hold a repository of press releases and claim to make a company's news more prominent on the web and searchable via major search engines.
The use of press releases is common in the field of public relations (PR). Typically, the aim is to attract favorable media attention to the PR professional's client and/or provide publicity for products or events marketed by those clients. A press release provides reporters with an information subsidy containing the basics needed to develop a news story. Press releases can announce a range of news items, such as scheduled events, personal promotions, awards, new products and services, sales and other financial data, accomplishments, etc. They are often used in generating a feature story or are sent for the purpose of announcing news conferences, upcoming events or a change in corporation. Uncritical use or overuse of press releases by journalists has been dubbed churnalism.
A press statement is information supplied to reporters. This is an official announcement or account of a news story that is specially prepared and issued to newspapers and other news media for them to make known to the public